Like This Tree I Too Will Be..
I am a woman
I am a mother
I am a daughter
I am a wife
I am a sister
I am a friend
I am a writer
I am a teacher
I am a Christian
I AM ENOUGH
That is what I am saying, but most of the times, I don't feel like I am enough. I have to convince myself of this. Honestly…
Over the past year, when I started blogging, I have been confronted with an aspect of myself that I must have kept hidden for a long time…my humanity.
No, I'm not being funny, but as a woman Christian woman in today's society, I am expected to be anything but human. My posture, tone, deeds, feelings, and appereance are suppose to be divine. In many ways this is impossible. Don't get me wrong, I am becoming like Christ daily, but the pressure that I feel from the expectations, both inner and outwardly, make being a person impossible.
Yes that sounds crazy, but over the past year I have felt and dealt with some real emotions. I was afraid to express them. Even more than that, I was afraid to feel them. I stopped blogging because I wasn't sure how to speak, let alone blog about my feelings.
I have decided that I am going to do something for myself. I am going to allow myself to feel. I am going to allow myself to live. I am going to allow myself to live honsetly. I will express my emotions in the best constructive way that I know how.
I am going to trust that I am as God sees me. I am enough, even when I feel weird.
I'm not going to try to be more than I am or omit what I am for the sake of thinking that it will make me more. I will be me…
That's the honest truth.
Perhaps like Robin Far discusses in her post Finding Your Why, my word for this year should be honest.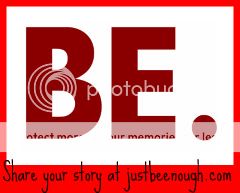 Are you tired of trying to figure it out on your own?
Join the Being Mrs. Mom community to be strengthened and encouraged as a godly woman, wife, and mother.  Learn how to transform your mindset, so that you can live a courageously authentic life and begin giving in your relationships without fear.  You don't have to do life alone.